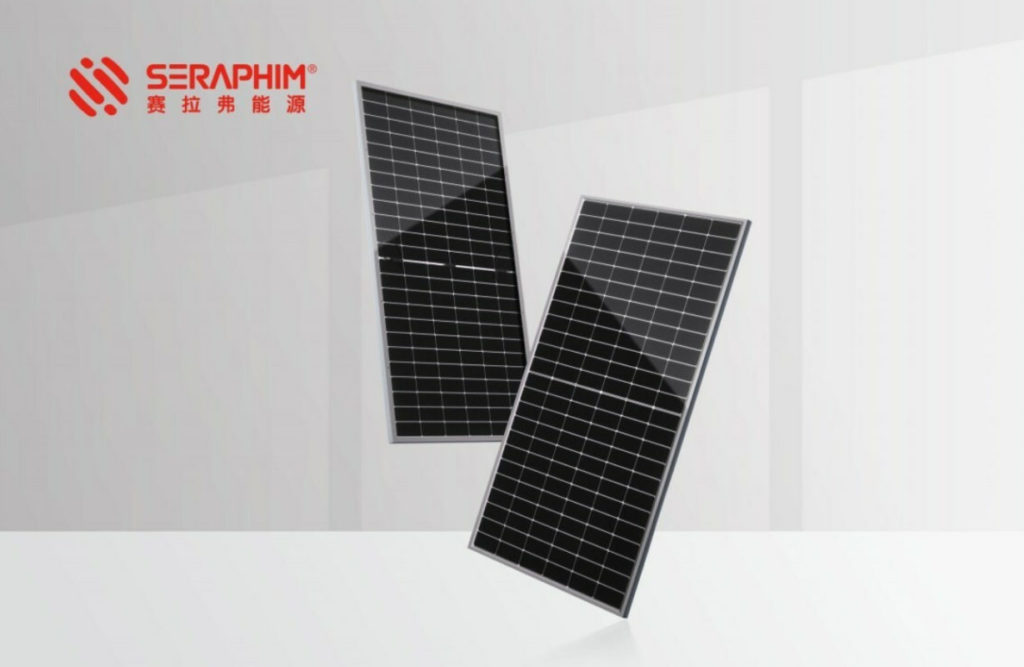 Solar module manufacturer Seraphim Energy Group has launched a new TOPCon (tunnel oxide passivated contact) series of solar PV modules.
The company said the series adopts 182mm n-type high efficiency cells. This series can reach energy conversion rate of 22.5% and a power of 580W, providing a lower kilowatt-hour cost for distributed PV projects and large ground mount power stations.
The series' components are enhanced by technologies such as passivation contacts, ultra-fine multi-master grid, and high density packaging. It also offers a high power temperature coefficient, light decay resistance and low light performance.
"We have extended the TOPCon series of components to 30 years of warranty, well above the prevailing market standard," said Yang Yong, CEO of Seraphim.
The TOPCon series of components are now in full production. It is expected to reach an ongoing annual production capacity of 4GW of components by the end of 2023. 
"With the expansion of the capacity layout of N-type TOPCon modules, Seraphim will continue to develop and sell PV modules with high conversion efficiency and high quality to meet the demand and explore a better path for the innovative development of the PV industry," said Polaris Li, President of Seraphim.