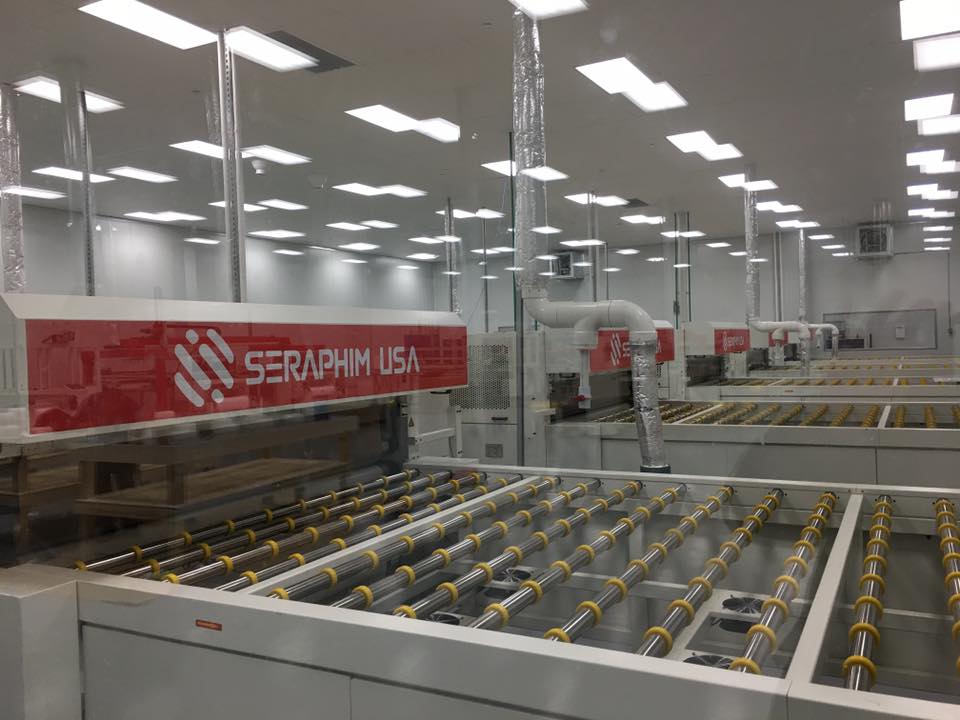 The US-based solar module assembly operations of China-based Seraphim Solar is ramping capacity to meet demand. Seraphim Solar USA has also been approved by residential financing firms, including Sungage Financial and Sunnova as an approved vendor.
Seraphim Solar USA said that it was ramping module assembly capacity from 160MW per annum to 360MW at its highly-automated facility in Jackson, Mississippi. The company currently produces 60-cell and 72-cell polycrystalline and monocrystalline modules for residential, commercial, industrial, governmental and military customers in the US.
"Thanks to the confidence our finance partners and our customers have in our products, we've seen our order intake grow—we're shipping our modules as fast as we can make them and are actively hiring production staff," said Steve Ostrenga, vice president of sales for Seraphim Solar USA. "With uncertainty clouding some parts of the U.S. solar manufacturing community, developers and installers who want top-quality, U.S.-made products are looking to us as a reliable and bankable supplier."
Seraphim Solar USA also noted that it would be introducing new modules that include a black-on-black module for residential and small commercial customers and four-busbar, PERC (Passivated Emitter Rear Cell) modules providing higher conversion efficiencies.