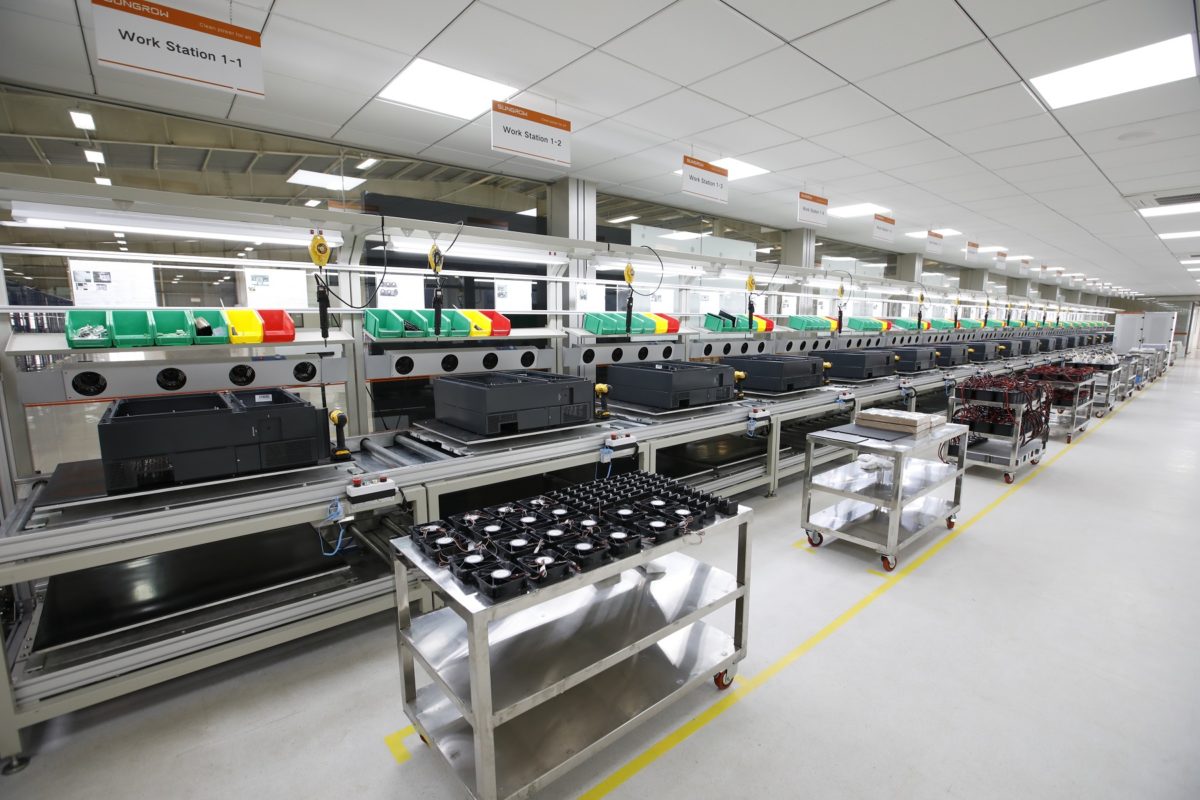 Chinese inverter manufacturer Sungrow has officially opened a new manufacturing facility in India.
The 3GW plant in Bengaluru will produce both central and string inverters for customers in India and beyond. India is already a strong market for the company, which claims to have had 2GW of its inverters installed in the last two years.
"Sungrow has taken one further step to stabilize its position of the world's No.1 solar inverter company," it said in a press statement, alluding to the recent inclusion of solar inverters in the scope of US trade sanctions.
Modules, cells and polysilicon have long been subject to trade wrangling with complaints raised in the EU, China, India and the US. The latter has recently included inverters in the scope of an assessment of future trade duties to be levied on a raft of Chinese products.
Sungrow remains relaxed about the situation with the new factory contributing to that.
"In response to the growing market demands, Sungrow established the factory in India, which will greatly improve the company's global delivery capacity and better serve customers. To some extent, the new factory launched will also reduce the political crisis and PV market implications, restoring market confidence. Sungrow is always committed to present versatile resources to meet our customers' needs," its statement continued.