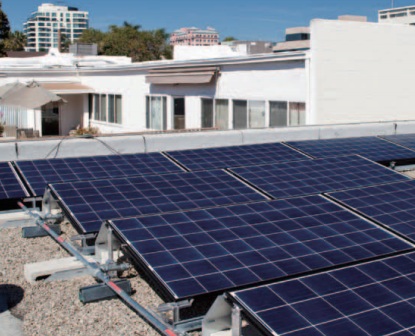 Leading Silicon Module Super League member Trina Solar has added 27MW of distributed generation (DG) PV projects to its balance sheet after completing and connecting three projects to the grid in Suqian City, Jiangsu Province, China at the end of December 2015.
The total number of DG PV projects on Trina Solar's balance sheet had therefore reached over 100MW by year-end, having reached around 75MW at the end of the third quarter of 2015.
The latest DG projects completed were said to have used around 110,000 'Honey' Series PV modules installed on the rooftops of three manufacturing factories located in the Suqian Economic & Technological Development Zone (SEDZ).
The projects were said to have been eligible for a 20-year benchmark on-grid tariff of 1.0 RMB/kWh based on the former feed-in-tariff programme in China.
Longxing Huang, vice president and resident of the distributed PV generation business unit of Trina Solar said: "The area is a state-level development zone, where rapid industrial expansion and local government's commitment to diversifying its energy mix continues to boost the prospects of solar installations. In particular, the large number of facilities within the zone that have massive flat roofs makes it particularly well suited for the deployment of DG solar energy. We will continue to execute the remaining DG projects within our pipeline in this region in 2016."
Trina Solar had expected to connect to the grid between 700MW and 750MW of PV power plants in 2015, while DG projects in China would account for 30% to 40% of the total.