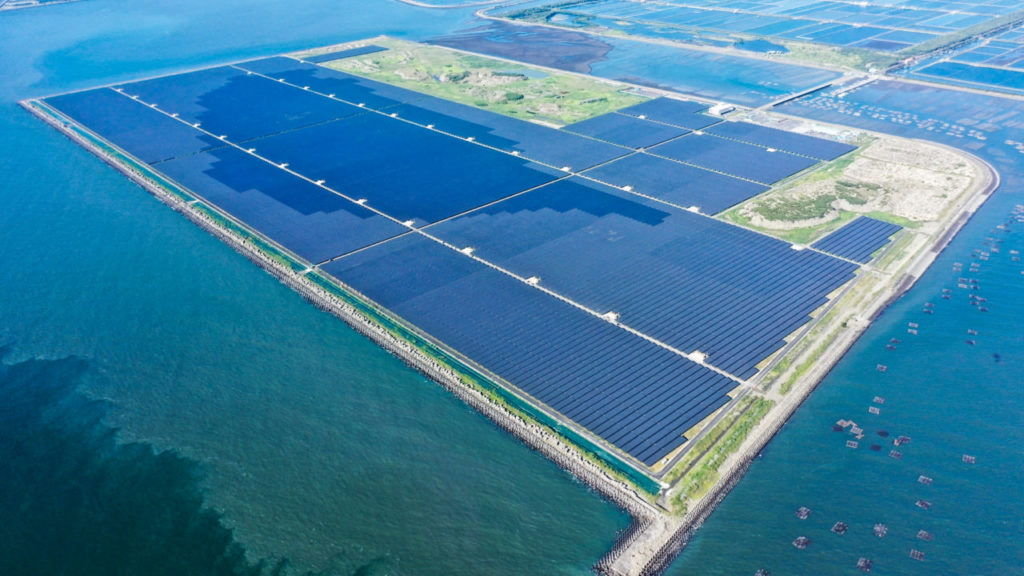 Asia-Pacific independent power producer (IPP) Vena Energy has commissioned a 272MW solar PV project in Taiwan which it says is the region's 'largest' to date.
The E2 Solar Project was inaugurated at a ceremony on 22 April 2023. It deploys 680,000 PV modules across a 226 hectare area and accounts for around 4% of Taiwan's current solar energy output, Vena said. Taiwan is heavily reliant on energy imports, and projects like this and US developer Lightsource bp's 150MW 'aquaculture' project play notable roles in its energy profile.
At the inauguration ceremony, President Tsai Ing-wen said: "Vena Energy's 272 MW E2 Solar Project symbolises a new milestone in Taiwan's green energy transformation as we strive towards achieving net zero emissions by 2050. The aim of achieving net-zero carbon emissions by 2050 is a shared global and national goal."
Last month ACEN-backed IPP NEFIN announce a partnership with Taiwanese energy company City Development to assess, develop and acquire solar projects in Taiwan.
Elsewhere in the Asia-Pacific region, Vena Energy has recently reached financial close on a couple of projects; a 176MW solar-wind hybrid project in India was closed last week, and late last year the company completed financing for the first phase of its Western Downs solar-plus-storage project in Australia.
Vena's investments in Japan (another Asia-Pacific country where it has a presence) have also been highlighted as indicative of the confidence that foreign IPPs and developers are showing in the country's PV market. This was discussed in a recent PV Tech Premium article.