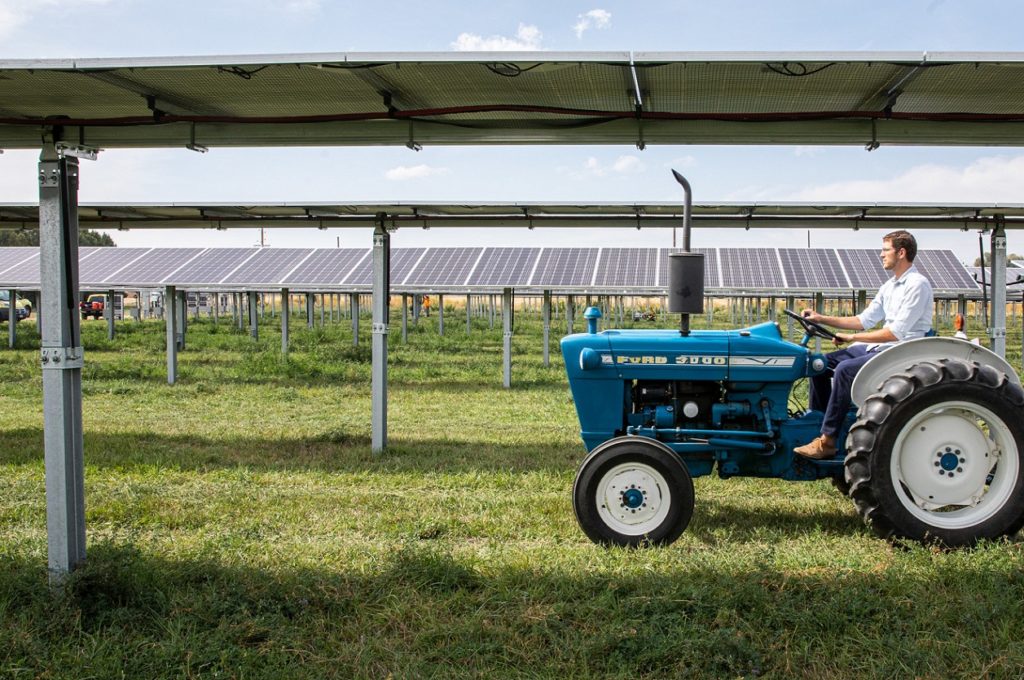 German developer Belectric sees potential in constructing PV plants on agricultural land as a means of helping European countries meet their renewables deployment targets while increasing community acceptance of solar.
That is according to Johannes Linder, head of system design and innovation at Belectric, who revealed such dual land-use projects will be a key focus for the company this year as it looks to set up a pilot plant.
Despite the "small increase" in pricing when it comes to building so-called agriPV, Linder said there are already profitable business cases for the technology, which he believes has "certain advantages in terms of sustainability".
With countries looking to increase their energy independence following Russia's invasion of Ukraine, governments across Europe have announced new solar deployment targets in recent months, potentially increasing the scope for installing more projects on agricultural land.
Just this week has seen the UK publish a new energy strategy that would see the country have 70GW of solar by 2035, while Germany's government has raised its 2030 solar target to 215GW, up from a previous 200GW aim.
"If we look at the immense targets of the governments in Europe, we see a big potential in this agriPV topic," Linder said, adding that Belectric is especially interested in solar installed beside crops, rather than above.
"We want to provide the best technology which is suitable for this application. Maybe you need tracker systems which have certain features, and we are working on that," he said.
Germany announced earlier this year it would launch an initiative to support the construction of solar projects on agricultural land. The proposals will allow solar PV to be deployed on moorland used for agriculture, while it will also be possible for agriPV plants to receive funding under the European Union's Common Agricultural Policy.
Linder believes the dual land-use projects can also increase the acceptance of solar as they allow farmers to keep their jobs while keeping land in agricultural production. "In all aspects of sustainability, this seems to be a pretty good approach, especially if requirements will be linked to organic farming," he said.
Among the recent developments in the agriPV space include developer BayWa r.e. and the Fraunhofer Institute for Solar Energy Systems ISE setting up a research project in Germany to explore how solar systems can protect plants from extreme weather, while Spanish energy company Iberdrola is supporting four projects focused on promoting the coexistence of solar with agriculture, livestock and horticulture.
In the US, meanwhile, independent power producer Silicon Ranch employs agrivoltaic technicians that carry out routine maintenance activities at its solar projects while moving sheep around sites on a schedule to control grazing. The company has been awarded government funding to test a new solar tracker design and control system that can accommodate cattle grazing underneath modules.
For Belectric, its potential expansion into the agriPV segment comes after it was acquired by Elevion, the renewables arm of Czech conglomerate ČEZ Group, late last year.
Following the transaction, the company has been looking into solar markets such as the Czech Republic, Bulgaria and Poland, according to David Johann, head of sales Europe and new markets at Belectric. "We see a lot of potential there because those countries have significant targets for renewables, especially solar," he said.
Johann added the company is also interested in growing its solar presence in markets such as Germany, Denmark, the UK and Italy.