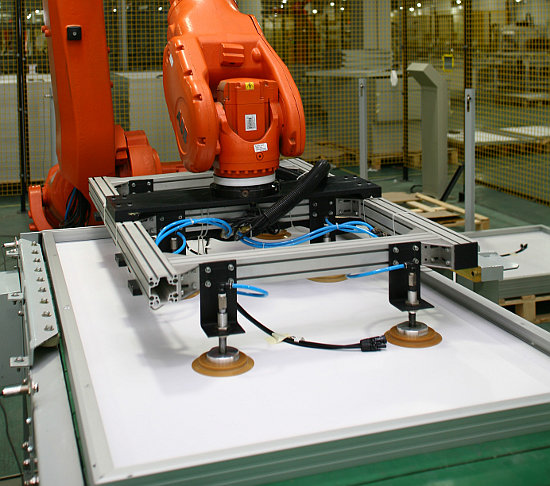 Technically bankrupt integrated PV module manufacturer Yingli Green maybe finally undergoing some form of business and financial restructuring, according to some vague references made by management in its most recent earnings call that attracted only two financial analysts.
Last year when the financial plight of the former leading PV manufacturer became apparent to the financial community, analysts ask management if it had any plans to restructure the company but the response focused on seeking new sources of funds and the continued rollover of debt held with a number of Chinese banks.
The use of generally accepted western methods of restructuring a company that has yet to reach the point of bankruptcy/insolvency proceedings, just like bankruptcy proceedings themselves are a relatively new business strategy available to Chinese companies.
Understandably, Yingli's management baulked at the notion of restructuring its operations.
However, the first evidence that some form of restructuring was underway could be seen within its recently released 2015 annual report, not long before its first quarter 2016 earnings statement and conference call, June 14.
Yingli noted in the report that it had a total of 14,533 employees as of December 31, 2015, down from 17,912 at the end of the previous year, a 3,379 headcount reduction.
PV Tech's recent release of its annual R&D analysis, also showed that Yingli had significantly reduced its dedicated R&D headcount (800 from 1,024) and expenditure (US$61.3 million from US$92.5 million), year-on-year.
Both examples of headcount and expenditure cuts are indicative of some level of restructuring taking place at the company.
PV Tech also highlighted in reporting Yingli's first quarter 2016 results that the company had significantly reduced its operating expenses (OpEx) quarter-on-quarter.
OpEx was US$43.9 million in the first quarter, down from around US$207.5 million in the previous quarter and accounted for 12.0% net revenues, compared to 64.9% in the fourth quarter of 2015. The cost cuts helped the company return to a small profit, its first since the third quarter of 2011.
The key issue facing Yingli remains the huge debt burden it carries and the partial defaults on bonds due to its chronic liquidity issues. The restricted cash balance at the end of the first quarter was only US$50.3 million, compared to US$53.6 million at the end of previous quarter.
Management noted that it was still in discussions with bondholders about repayment schedules since defaulting in May, 2015 but gave no indication that a deal was imminent. The result so far has been a small interest rate rise on the bonds, rather than a move by the bondholders to force the company into bankruptcy proceedings in a US court.
Yingli would seem to have had better dealings with its main Chinese banks as the company highlighted that 'some' of its key lenders had agreed to extend payment terms out past 2016/17 that was said by management to assist in smoothing payment schedules and ease some of its cash flow issues, while seeking agreements with these banks in other liquidity related areas. This also included small interest rate reductions for some of the borrowings.
Yingli claimed it had signed confidentiality clauses with some key bank lenders making them unable to name which lenders had agreed to help the company.
This is significant as the company had over US$1.4 billion in outstanding short-term borrowings with Chinese commercial banks at the end of 2015. It is these uncertainties on the repayment of the debts that were behind the continued 'going concern' issues.
Yingli and its China-based manufacturing subsidiaries have major borrowings with the likes of the Export-Import Bank of China, Bank of China, China CITIC Bank and China Development Bank.
Of course, Yingli has not only been helped by some key Chinese banks but also but rival Chinese PV module manufacturers and possibly some Chinese PV project developers since the second-half of 2015. Primarily this has come in the form of purchasing modules and solar cells from Yingli, in advance of shipment.
This has also helped the company reduce its days outstanding on sales collection from 125 days in the fourth quarter of 2015 to 104 days in the first quarter of 2016.
Indeed the company highlighted in its first quarter financial statement that it had secured product orders in China of approximately 820MW at the end of May. The company is benefiting from the rush in China to meet June FiT changes. Yingli also noted that it expected total PV module shipments to be in the range of 580MW to 620MW in the second quarter.
However, despite guiding module shipments for the full-year of being between 2.6GW to 3GW (module capacity is 4GW) concerns over the decline in demand in China and Japan (its only two remaining key markets) in the third quarter and beyond could negatively impact its recovery.
Yingli is still hoping that increased production that has led to around 85% module utilisation rates and expected higher annual shipments than last year (2.35GW) to generate higher revenue, will be part of its recovery plan.
The challenge with this strategy is reliance on end-market demand strength and sufficient cash flow to produce and sell more products, without further restructuring, notably in manufacturing operations.