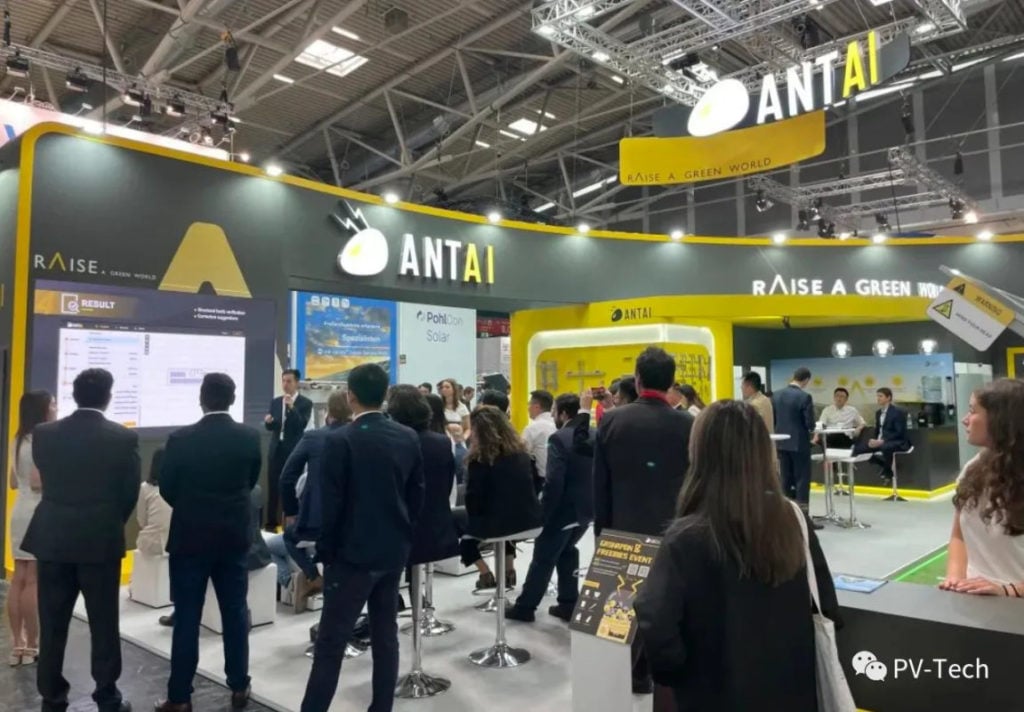 Among the three major elements of the global PV industry – modules, inverters and mounting systems – it is generally accepted that Chinese companies have taken a leading market share in the first two sectors. However, when it comes to mounting systems, this sector is still mainly dominated by European and American companies. PV Tech met with Li Luwei, vice president of Chinese mounting system provider Antaisolar, at Intersolar Europe to discuss the current landscape and learn about the company's plans to redress the balance.
"In terms of distribution channels, European and American mounting system companies have developed very refined products and have a better understanding of the needs of local installers. This is a significant advantage, but it inspires us in terms of better adapting our own products to meet these specific requirements. We also need to create our own designs and breakthroughs, which involves providing more in-depth and customized services for specific customers and players, in order to enable us to expand our market share in Europe," Li began.
This article requires
Premium Subscription
Basic (FREE) Subscription
Unlock unlimited access for 12 whole months of distinctive global analysis
Photovoltaics International is now included.
Regular insight and analysis of the industry's biggest developments

In-depth interviews with the industry's leading figures

Unlimited digital access to the PV Tech Power journal catalogue

Unlimited digital access to the Photovoltaics International journal catalogue

Access to more than 1,000 technical papers

Discounts on Solar Media's portfolio of events, in-person and virtual
Or continue reading this article for free
According to Li, developing mounting systems for overseas markets requires a better understanding of customer needs, so Antai's strategy focuses on two main aspects. The first is to provide localized services, such as pre-sales technical support where engineers seek to understand the specific requirements of customers, as well as post-sales product adaptation which is more a question of becoming familiar with customer usage habits.
The second aspect is the creation of highly customised solutions for different application scenarios. Taking Europe as an example, each country has different roofing standards, and northern and southern Europe have different requirements. Usage habits of different installers will also vary, including the tools they use, and all these factors need to be reflected in product offerings. Only by understanding customer usage habits and national standards can Antai customize its products accordingly, which can be its strategy and competitive advantage.
In line with this corporate strategy, Antai showcased new products in three areas at the Intersolar Europe exhibition in June.
3 highlights and customisation subject to application scenarios
PV Tech: Can you tell us a little about the main products you've showcased at this year's Intersolar?
Li Luwei: We have focused on three major product categories this year. The first highlight is our SolarAID platform, a solar rooftop design platform that aims to assist end customers and distributors in rooftop PV system design. It offers several notable features. First, the intelligent design incorporates astronomical algorithms to help customers achieve optimal PV layouts while automatically adapting to the most suitable product.
In addition to achieving this optimization, the platform incorporates comprehensive technical standards tailored to various countries. After the whole calculation, the software generates reports in a professional format, guiding the next moves, significantly saving time and effort for end customers. Moreover, we provide more depth and customization options for experienced users to meet their own specific requirements. The software interface is user-friendly, and the entire design process can be completed in just five steps.
The second product showcased here is our tracking system, TAI Space. It incorporates our multi-slew drives and electrical interlocking technology, combined with FOC brushless motor, enabling maintenance-free operation for 30 years. The product employs a 1P multi-point rotation design that offers scalability, making it the optimal choice for large ground-mounted solar power plants. It is also compatible with larger modules, designed for a 30-year lifespan and with electrical linkage, reducing installation costs and manual labour.
The last product on display is our Meta series, which caters for distributed rooftops and small-scale ground-mounted solar power plants. It consists of two products: MetaRoof and MetaGround. The notable characteristic of these two products is their versatility in different application scenarios. As European rooftops exhibit various historical and architectural characteristics, our MetaRoof solution provides a customizable approach to adapt to different physical roof forms. MetaGround serves applications such as shelters, highways and modern agricultural and livestock demands. With the ongoing decarbonization process in Europe, there is a growing demand for PV installations on available land, making our waterproof shelter product highly sought-after. These three product categories can be broadly summarized into two directions: traditional distribution channels and project channels.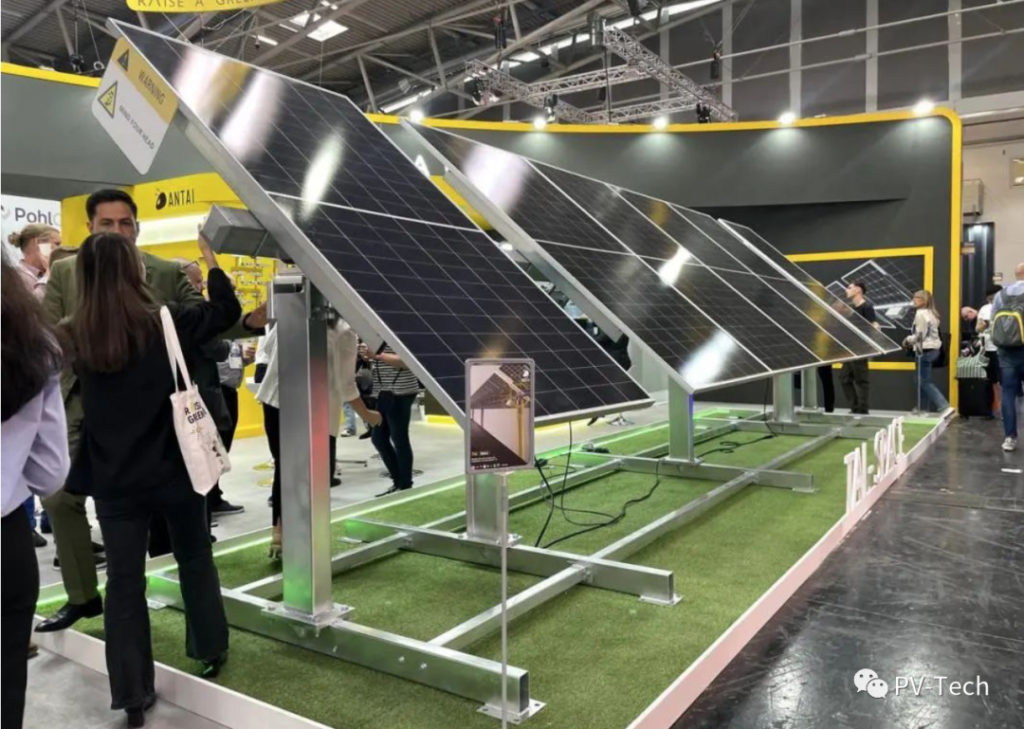 What differences or new trends have you seen at this year's Intersolar compared to previous years?
The number of participating brands and products has increased significantly. It is clear that the German market remains very active. Supporting data confirms this, as out of the tens of GW of installed capacity in Germany, over 8 GW is from distribution channels. This indicates a relatively high demand from the residential, commercial and industrial sectors in the German market, which explains the presence of more brands.
When looking at European and American companies in overseas markets compared to Chinese companies, do you find any insights or areas that can serve as a reference for Antai's own product development and growth?
Actually, I have been looking at this since last year. In terms of distribution channels, European and American mounting system companies have developed very refined products and have a better understanding of the needs of local installers. This is their big advantage. It inspires us to make our products more precise and refined to meet requirements.
Secondly, as I said earlier, we also need to create our own designs and breakthroughs. This will involve us supplying more customised services and will be key to expanding our market share in Europe.
Regarding distribution, I believe that European and American companies have done a good job overall in terms of exterior design, application and installation, considering time-saving and aesthetic effects. It is precisely because of their extensive project accumulation that we are also continuously accumulating projects and constantly making progress in research and development.
We have seen that different countries or regional markets such as the United States and Europe have excellent local tracker companies, which is different from the situation with modules and inverters. In this regard, what competitive advantages does Antaisolar have for international market development? What is the company's market strategy?
Indeed, as you say, Chinese companies dominate most of the top 10 positions in the global rankings for PV modules and inverters. However, there are relatively few leading Chinese companies in terms of PV mounting systems in the global rankings or distribution market. Antaisolar has carried out research as to the reason for this and I believe that, in overseas markets, as I've said already, mounting system providers need a better understanding of customer needs. For this reason, our strategy mainly consists of two aspects. First, we prioritise localisation services, such as pre-sale technical support and engineers who understand customer-specific needs. We also focus on post-sales product adaptation and learning customer usage habits.
The second aspect is highly customised solutions for different application scenarios. Taking Europe as an example, each country has different roof standards, and northern and southern Europe have different requirements. The usage habits of different installers also vary, including the tools they use. By fully understanding customer usage habits and national standards, we can customise our products accordingly.
Global market strategy and big orders
How does Antaisolar position itself vis-à-vis the international market? Which are the company's priority markets overseas?
Our strategy for international markets remains the same – strengthen where we are dominant. For example, in the Japanese and Australian markets where we have a high market share, we will consolidate our position and continue to expand. At the same time, for new emerging markets, we will accumulate more case studies. In these project-based markets, we need more openness to accumulate projects. Regarding distribution channels, we choose the most suitable products, along with our newly released SolarAID software system, to quickly occupy traditional distribution markets.
In the first half of this year, Antai achieved some good results in the tracking system field. We won a 300MW order in Spain, signed a 200MW order in Brazil and a 100MW order in Myanmar. We also secured around 30MW in the Indian market. In terms of small-scale ground-mounted and distributed projects, we have a fixed ground-mounted project of 30MW in Finland, which is also the first fixed bracket project in Northern Europe.
In traditional distribution markets like Thailand and the Netherlands, we have also developed a number of emerging distribution clients. In the European market, we have new distribution partners in Spain and Germany, and we are expanding through strategic partnerships in Finland and Poland.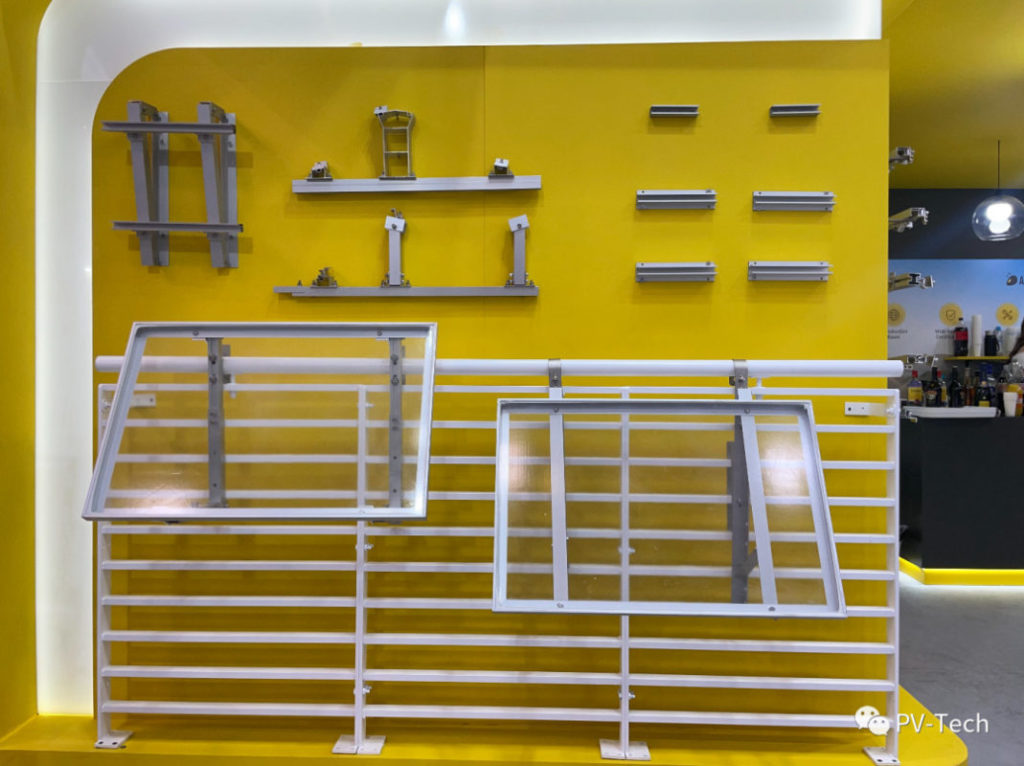 For overseas customers, product supply is crucial. What is Antaisolar's current status for its main PV products, such as production bases and capacity? What are the company's key focus areas for business this year?
Overall, we have more than enough production capacity. We have three major production bases in China and three more overseas. The total capacity of the six is approximately 25GW, with around 10GW for aluminium products, mostly for roofing, and 15GW for carbon steel products used in ground-mounted tracking systems.
In China, our main production bases are in Fujian, Tianjin, and Jiangsu. Fujian has approximately 6GW of independent aluminium production capacity and 4GW of carbon steel. Tianjin and Jiangsu together have 7GW of carbon steel capacity. Additionally, we have around 4GW of capacity in Indonesia, suitable for scenarios such as Australia's double anti-dumping measures and Vietnam's anti-dumping policies. In Brazil and India, we also have 2GW of capacity each, mainly to meet the localised product manufacturing needs of project-based customers.
Our focus is on continuously expanding our global supply chain and securing high-quality suppliers. We are also implementing a green supply chain and automation upgrades in our production lines to develop our own independent production capacity.
H1 performance and prospects for the year
In the current mounting system industry chain, do you see any bottlenecks or factors that could impact prices?
I believe that, in Europe, the overall acceptance of prices is higher because they put a higher value on service. That is why we quickly launched our software system, to better serve local customers and provide calculation reports based on local design standards. In fact, the cost of electrical work is more expensive than the cost of the bracket products themselves. If we can help customers to save on their electrical work costs, they will not mind the price of the product itself. This is where European and American companies have taken the lead and established an advantage over the years. We have also noticed this market trend and continue to adjust our strategy.
What would you consider to be Antaisolar's major achievements during the first half of this year? What are your projected global installation figures for the year as a whole?
In the first half of this year, we have achieved approximately 1.5GW of tracker orders and 2GW of orders in the distributed and fixed bracket market. Additionally, we have made breakthroughs in multiple markets, including Europe, South America, Central and Southeast Asia,  while consolidating our market share in our traditionally strong markets. Overall, we are seeing a trend of diversified growth in the tracking market, which is related to our strategy. For the distributed market, we primarily focus on the high-demand European and American markets. Breaking through in these two areas will contribute to the value-added growth of our business, and we are looking forward to this development.
This year, we expect global installation capacity to exceed 350GW, approaching around 400GW. Antaisolar is poised for strong development, and we have set an internal sales target of no less than 8GW.