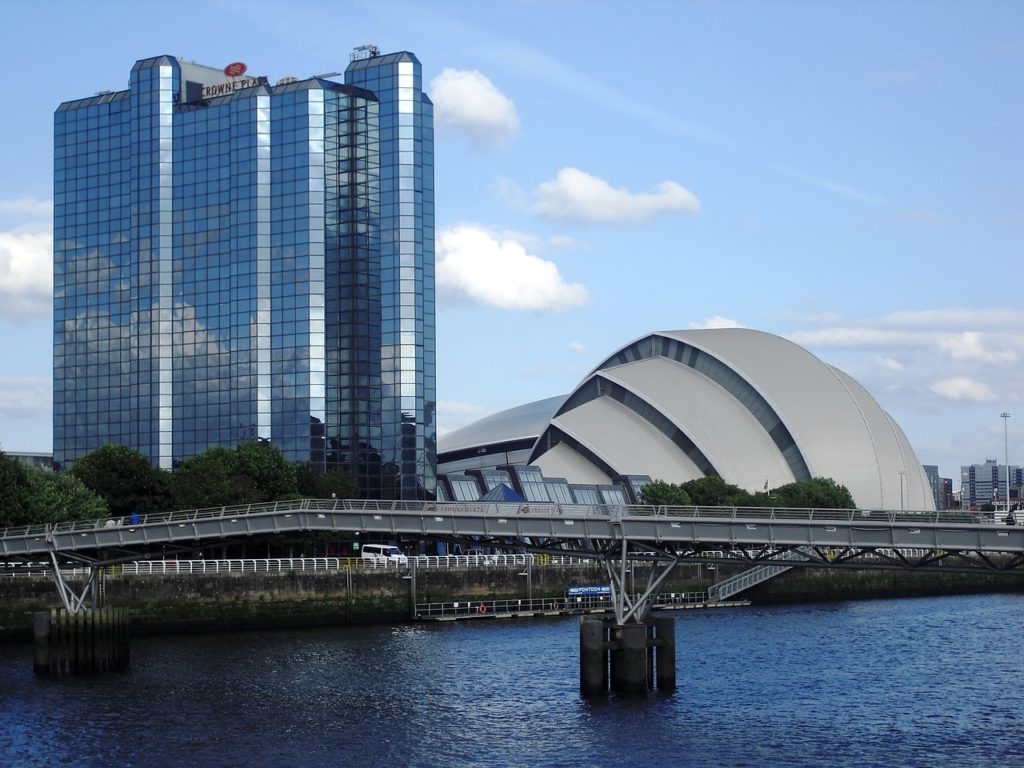 It is being billed as our 'last best chance' to keep global warming to 1.5 degrees above pre-industrial levels but the run-up to the crucial COP26 summit in Glasgow has been anything but smooth. China's Xi Jinping and Russia's Vladimir Putin are not attending, industrial action threatens city services and the UK Prime Minister, Boris Johnson, said it will be "touch and go" whether the event is a success.
"To be successful COP26 needs to be the moment that every country and every part of society embraces their responsibility to protect our planet and keep 1.5 [degrees Celsius] within reach," said COP26 president Alok Sharma at a BloombergNEF event last week.
Countries are to submit their Nationally Determined Contributions (NDCs) before or at the summit, with 145 countries responsible for 55% of global emission doing so thus far, according to data from Climate Watch. Of these, 81 countries that account for 37.3% of global emissions have submitted more ambitious climate commitments, with another 30 having said they will do so.
Nonetheless, some major polluters are yet to update their NDCs. PV Tech Premium spoke with experts tracking the fight against climate change to discuss what the world, and especially the solar industry, should look out for at this monumental meeting of nations. 
Before we start, it is important to note that 'Energy Day' at COP26, where delegates will discuss accelerating the global transition to clean energy, takes place on 4 November.
The ones to watch
China and India – net zero by 2060
China and India are the ones to watch at COP26, said experts. Collectively, the two countries contribute more than a third of current greenhouse gas emissions and account for 36% of the world's population. "China and India are the two big countries to watch that haven't submitted their NDCs yet," says Taryn Fransen, a senior fellow at the World Resources Institute, which tracks countries' climate change commitments.
China aims to peak carbon dioxide emissions before 2030 and achieve carbon neutrality before 2060. "China has made some public pledges that are not yet formal about further reducing carbon intensity of the economy beyond what's in the current NDC," said Fransen. "So, there's a lot of speculation about if that will be what they commit to in the NDC itself."
China has publicly committed to having 619GW of solar by 2030 and this could likely make it into their updated NDC for COP26, says Ryan Wilson, a climate and energy policy analyst at Climate Analytics. The country has recently announced the first, 100GW phase of a solar rollout in desert areas that could reach hundreds of gigawatts once complete, and that would take a big step closer to reaching that commitment, although Fransen says there is scope for much more ambitious targets from the world's largest polluter.
"Whatever China does has huge ramifications, obviously, but India is the other one to watch," notes Wilson.  
India is targeting 280GW of solar by 2030 and Wilson said it is quite likely that the figure will become part of the country's NDC. "In the case of India, there's it's possible that they might go ahead and enshrine that domestic policy in their NDC and I think that's one of the pieces of low hanging fruit that they might come forward with at COP," agreed Fransen.
India's COVID-19 recovery package has dedicated roughly US$3 billion to battery storage and solar. As it stands, the country will easily meet the commitments in its previous NDC of a 33-35% drop in emissions-intensity by 2030, which Wilson says gave them a lot of space to establish more ambitious and achievable solar targets when they do update it.
India had set a solar target of 100GW by 2022 in its last NDC, but in an interview with PV Tech earlier this year, Bridge to India managing director Vinay Rustagi said he expects India to have around only 65GW of installed solar capacity by the end of 2022.
It is also important to note that India, as a country with very low per capita historic emissions, has been keen to stress the need for developed nations to fulfil their obligations first, Fransen says, adding that this could be a key sticking point in upcoming negotiations.
Strong targets requiring policy
The US – net zero by 2050
As the world's second biggest emitter, the US has a massive role to play in fighting climate change. Its new NDC, updated in April, is ambitious and, if achieved, would make substantial strides towards keeping the world on track for 1.5 degrees, Wilson and Fransen say.
"Trying to decarbonise the power system by 2035 is an ambitious goal, so if they managed to achieve that I think that would already be quite world leading," Wilson says.
"The United States is setting an economy-wide target of reducing its net greenhouse gas emissions by 50-52 percent below 2005 levels in 2030," reads the country's updated NDC.
Solar has a big role to play here with the US having around 110GW of installed solar capacity, compared with just 25GW at the time of the Paris Agreement in 2015, according to SEIA.
The issue, however, is less about the targets and more about the politics. "Setting targets is one thing, getting it through the political machinations is another," says Wilson. "Everyone's watching very closely what happens with this US$3.5 trillion bill."
The US Democrats have been trying to pass a colossal US$3.5 trillion budget reconciliation package but are being obstructed by two of their own senators whose support they need. The bill currently includes an extension to the solar ITC, but there are rumours of this being adjusted to garner the support of Senators Manchin and Sinema.
The White House has doubled down on its commitments to make renewables part of any such package.
UK – net zero by 2050
In its NDC, the COP26 host has committed to reducing economy-wide greenhouse gas emissions by at least 68% by 2030, compared to 1990 levels, along with its net zero by 2050 target.
"The UK is an interesting example because they've set a world leading domestic target in some senses but at the moment, its policies are still really lacking," says Wilson, which is a sentiment also echoed by the country's independent climate advisors.
The Climate Change Committee has recommended a 40GW solar target for the UK by 2030 but no such target has been included within its net zero strategy, published last week, and the country is on track to deploy just 28GW under existing policies and market conditions.
"The government must act now to accelerate deployment to ensure their net-zero targets are met," said trade group Solar Energy UK chief executive Chris Hewett.
"I wouldn't rule out the possibility that the UK keeps rolling out additional policies that does close that gap," says Wilson.
However, any mention of solar was noticeably absent from the UK's autumn budget announced this week (27 October).
Climate laggards
Saudi Arabia – net zero by 2060
Saudi Arabia has committed to reaching net zero by 2060 in a public pledge that was not replicated in its official NDC, updated on 23 October, and said it will not divest from oil and gas production. Shockingly, its base year for emissions reductions was 2019.
The Kingdom said it will reach net zero via an ambiguous "reduce, reuse, recycle and remove" approach and that it "will be delivered in a manner that preserves the kingdom's leading role in enhancing the security and stability of global energy markets".
Speaking to PV Tech Premium before the announcement, Wilson noted that the country could build on its current solar targets of 20GW by 2023 and 40GW by 2030, but this has not materialised, with very few references to solar made in the 12-page NDC document.
Fransen meanwhile says that Saudi Arabia were climate laggards, so expectations were not particularly high even before the announcement this week.
Australia – net zero by 2050
Also this week (26 October), the Australian government committed to reaching net zero emissions by 2050 but has not passed any legislation to support such a transition in a move described as "disappointing" and "unambitious" by the country's Clean Energy Council.
Its Prime Minister, Scott Morrison, said Australia will not set more ambitious 2030 targets – currently a reduction of 26-28% of greenhouse gases from 2005 levels – but said the country was on track for a reduction of between 30-35%.
This comes despite pressure on Australia from the US and EU to be more ambitious with their climate commitment, say Wilson and Fransen. Conversely, many Australian states have committed to much stronger targets than the central government.
The country is one of the world's largest emitters of greenhouse gases when measured on a per capita basis and is a major producer and exporter of fossil fuels such as coal.
Its current plans to invest public money into fossil fuel production could be illegal, is open to serious legal challenge, according to the former head of the Law Council of Australia.
Russia – net zero by 2060
Russia updated its NDC in November 2020, did not strengthen its targets and its proposals are rated as 'highly insufficient' by Climate Action Tracker because the targets are "higher than Russia's own 2030 emissions projections under current policies."
A draft long-term strategy recommended a 2030 interim target of a 33% reduction in emissions below 1990 levels. "In the end, they ignored that advice and, and went with 30%," says Wilson, adding that even 33% would have been insufficient.
Russia does not have a great track record when it comes climate," he adds. "I wouldn't expect a whole lot coming out of Russia [at COP26], I certainly don't think they'll update their NDC."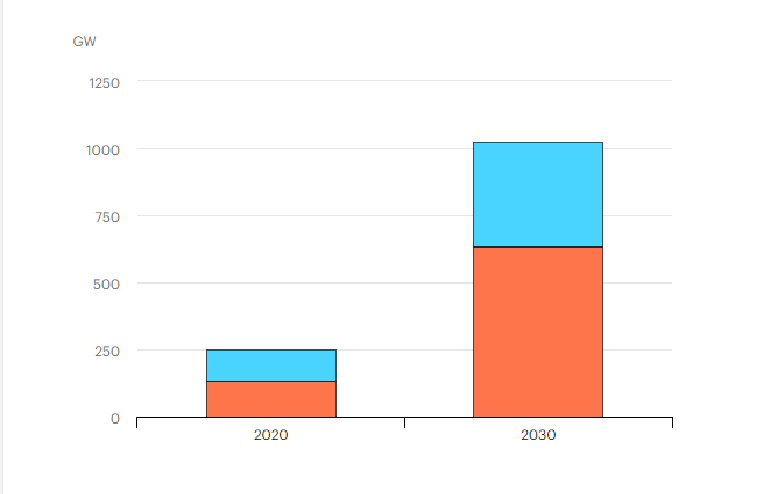 Subplots
Japan and South Korea – net zero by 2050
South Korea has established emissions reduction goals of 40% by 2030, while Japan has set it slightly higher at 46%.
"Both countries have submitted updated NDCs already that did not go beyond previous submissions, but they have both said they will come back and do better in advance of COP," says Fransen, adding that the two countries should be kept on solar's radar.
South Korea's updated NDC committed to tripling solar and wind power capacity by 2025 from 2019 levels, moving from 12.7GW to 42.7GW, and "smart meters will be provided for 5 million household units".
Meanwhile, Japan's government has approved a plan to raise the national target for renewable energy in the electricity generation mix to between 36% and 38% by 2030
In its updated NDC, it said: "Japan will put forward all possible efforts in all areas including by thorough energy efficiency measures, maximum introduction of renewable energy, as well as decarbonization of public sectors and local communities", although there were no references to solar in the document.
The European Union – net zero by 2050
The EU's 27 member states account for around 8% of global emissions, with this on a downward trend. The trading bloc has legislated for a drop in emissions by at least 55% by 2030 and to reach net zero by 2050.
In July, it unveiled its 'Fit for 55' climate plan, which updated its Renewable Energy Directive to increase the overall binding target from 32% to a new level of 40% renewables in the bloc's energy mix by 2030.
Analysis from the trade association SolarPower Europe predicts that the 40% ambition will require a total of 660GW of solar PV deployed in Europe by 2030, up from the approximately 137GW installed by the end of 2020.
The EU negotiates as a pack during COP and is expected to push for stronger climate targets from all countries every five years, which may prove difficult given the opposition from large polluters.
---
The 10 G20 entities described here collectively account for more than two-thirds of greenhouse gas emissions. "The actions of G20 countries 'can tip the balance'. Their actions alone could limit global warming to 1.7 degree," said Alok Sharma recently. Currently, 17 of the G20 countries have submitted new NDCs to the UN.  
Sharma said much more was needed from the world's largest economies to lower emissions, adding that today, "wind and solar power are cheaper than coal and gas in the majority of the world, and coal investments run the risk of becoming stranded assets."
COP26 is only a few days away. It is not hyperbolic to say that the actions taken in Glasgow will shape the future of humanity and our place on the planet. Rise to the challenge, and we can protect our precious natural environment, transform our economies and future proof our societies. Collective failure risks exceeding that crucial 1.5-degree threshold, with all the calamity, disaster and suffering that comes with that. The zeitgeist has shifted, now the politicians must act.