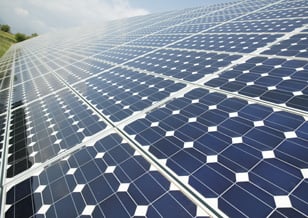 Italy's largest utility, Enel S.p.A. has signed off on a non-binding framework agreement with Bank of China and the China Export & Credit Insurance Corporation (SINOSURE) to promote the development by Enel's companies — especially Enel Green Power — of projects across the world, with the added help of Chinese EPC contractors and/or suppliers.
The new deal was signed off at Bank of China's head office in Beijing by Alessandro Canta, Enel Group's head of finance and insurance, Li Mang, Bank of China's deputy general manager of corporate banking department and Wang Xu, SINOSURE's deputy general manager of business development department.
As part of the deal, Bank of China will give Enel and its subsidiaries a financing credit line of up to US$1 billion — which will be backed up by SINOSURE. The agreement will remain active for a period of five years, with the possibility of extension if mutually agreed upon by both parties.
It's been a busy couple of months for Enel, as the utility agreed to a merger with Enel Green Power on Jan. 12. The merger involved the issuing of EUR$3.1 billion (US$3.37 billion) in shares.
Enel Green Power has started to focus its development ventures in new areas as well, as the company began construction on the 254MW Ituverava solar plant in the state of Bahia, Brazil, at the end of 2015.