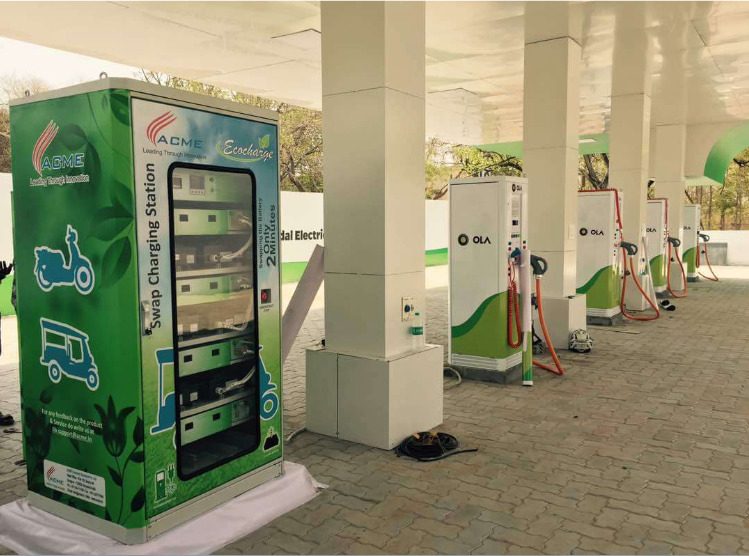 India's newly appointed finance minister, Nirmala Sitharaman, has unveiled the country's full-year budget that discussed support for PV manufacturing, but was thin on detail, while downstream solar was more or less omitted.
The budget runs up to 31 March 2020, following prime minister Narendra Modi's recent thumping victory in the world's largest democratic election.
The most explicit solar support was through 'Mega Investment in Sunrise and Advanced Technology Areas', where the government plans to invite international companies to set up huge manufacturing plants, via competitive bidding processes, in promising sectors such as solar PV cells, lithium storage batteries, and Solar EV charging infrastructure, among others. Sitharaman promised such firms investment linked income tax exemptions and other indirect tax benefits.
"The invitation to foreign PV manufacturers to set-shop in India, without prior stabilisation of the domestic manufacturing market, is premature and may prove to be counterproductive for the demand in the sector," said Sunil Rathi, director at major Indian PV manufacturer, Waaree Energies.
Moreover, as solar is a key factor in India's clean energy goals, Rathi was disappointed by the lack of other solar support in the budget, noting that there are "critical gaps" that need to be plugged, with continued uncertainty around the "short-sighted" safeguard duty on solar imports, as well as little movement on anti-dumping policy.
On a more positive note, Rathi concluded: "The only silver lining in the budget is the progressive movement towards [the] adoption of electric vehicles (EVs) and the incentives being offered to the end consumer. The promotion of clean energy through the use of EVs is likely to boost the demand in the segment, thus providing impetus to achieve economies of scale and in-turn create a viable ecosystem."
Indeed, Sitharaman's Budget sought to "leapfrog" India into a global hub of EV manufacturing, which would boost solar-plus-storage and charging infrastructure sectors in tandem. The Goods and Service Tax (GST) has already been lowered from 12% to 5% for EVs, while the government will provide additional income tax deduction of INR150,000 (US$2,185) on the interest paid on loans taken to purchase EVs.
Dr Rahul Walawalkar, president, India Energy Storage Alliance (IESA), welcomed the GST and income tax reductions, claiming that they would speed up the EV revolution. He also praised exemption from custom duties for EV components such as e-drives and onboard chargers.
Walawalkar also enjoyed the support for mega factories for lithium-ion and solar chargers in India:
"This is a very important step to ensure energy security for India to avoid over-reliance on imports of key components of EVs. We expect that setting up of these gigafactories will also help us in expanding the market for stationary energy storage projects for supporting renewable integration and reducing the usage of diesel for backup power generation.
"At the same time, IESA urges the government to expand the incentives to other advanced energy storage technologies including thermal storage, flow batteries, metal-air batteries, fuel cells, supercapacitors and mechanical storage technologies such as gravity storage."
Walawalkar also welcomed a reduction in custom duties from 5% to 2.5% on Cobalt mattes, a critical ingredient for advanced lithium-ion batteries. However, he also urged for a greater commitment to e-waste management and recycling of lithium-ion batteries.
Finally, for solar, Sitharaman said the government would try to replicate its success at rolling LED lightbulbs across the country with a similar focus on promoting the use of solar stoves and battery chargers in the country.
This will create a huge demand for advanced batteries and support the push for gigafactories in India, said Walawalkar.
Other responses:
Radhika Choudary, co-founder and director, Freyr Energy:
"We are excited to see the government's continued focus on renewable energy. Promoting solar-enabled charging stations for Electric Vehicles and encouraging manufacturing of solar Photo Voltaic cells under Make in India will boost the growth of the solar Industry. In addition to this, we feel that an income tax benefit on the interest taken for solar installation would have helped in more adoption of the solar power at the residential and industrial level."
Hemant Kanoria, chairman, Srei Infrastructure Finance Limited:
"This budget aims to build on various policy reforms already undertaken by this government over the last five years. The target investment figure of INR100 trillion for infrastructure over a five-year horizon will surely be encouraging for the country. This only re-emphasizes this government's continued infrastructure focus. The announcements towards the creation of national grids for power, water, gas, internet set the tone for the building of a vibrant, new India and such steps will definitely improve the standard of living for the masses in a significant way.
"Overall, the budget has covered many aspects broadly and may be due to paucity of time, the numbers and also the implementation steps have not been articulated as yet."
Prime minister Narendra Modi:
"The budget will simplify the tax process and help in modernizing the infrastructure in the country."