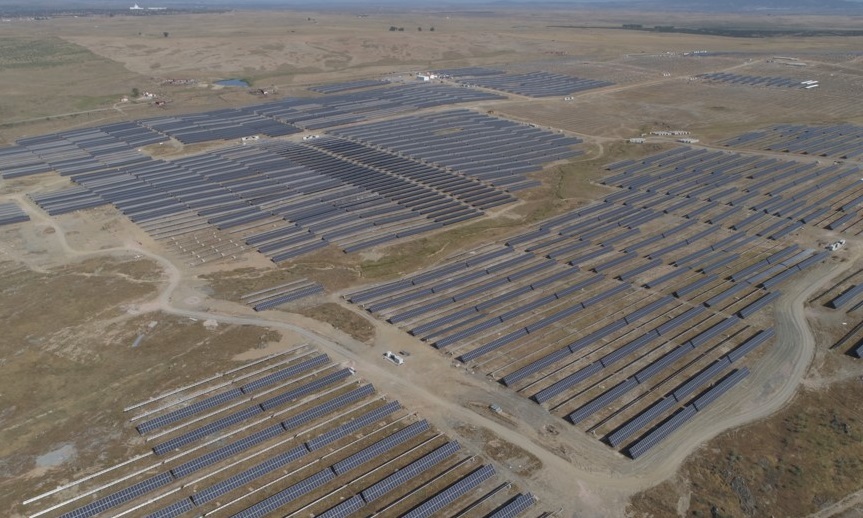 Greece is on track to accelerate solar deployment in the coming years, with the sector boosted by rising demand for renewable offtake agreements from corporations and clean energy policies from the European Union (EU).
That is according to Nikos Papapetrou, general manager of Greek industrial group Mytilineos's renewables and storage development business, who said there's now a "huge appetite" for renewable power purchase agreements (PPAs) in the country.
"Greece's solar market is about to take off," Papapetrou told PV Tech Premium, adding that the significant rise in solar additions seen in the country in recent years is set to continue.
In 2021, Greece more than tripled annual PV deployment year-on-year, increasing additions from 500MW to 1.6GW, according to trade body SolarPower Europe (SPE), which said in a report published last month that the boom is driven mostly by ground-mount projects up to 500kW, for which the government recently extended the feed-in premium until the end of 2022.
With most big energy stakeholders in Greece eyeing up investments in the domestic solar sector, SPE said, the country now has a solar project pipeline of up to 85GW.
An uptick in deals in recent months has seen Greek utility PPC and German energy major RWE form a joint venture that will develop up to 2GW of utility-scale solar plants in Greece, while Italian energy company Eni last week announced its entry into the country's renewables market with the acquisition of Solar-Konzept Greece, a PV project developer with an 800MW pipeline.
Mytilineos, meanwhile, acquired a portfolio of around 1.5GW of solar farms and 21 battery energy storage projects in Greece last February in a move it said would "radically change the profile and size" of the company.
Papapetrou said there has been rising demand from corporations and utilities in Greece for solar PPAs, especially in the last year: "The market is much more educated and there's a huge appetite for renewable PPAs."
As in other markets across Europe, Greece's solar sector will be boosted by EU policies such as the 'Fit for 55' package, Papapetrou said. That plan, proposed by the European Commission last year, will see the bloc raise the share of renewable energy to 40% of final consumption by 2030.
Mytilineos to develop up to 2GW of PV in 2021
Last year saw Mytilineos navigate headwinds in the form of module procurement and transportation challenges. Papapetrou said there was a lack of module availability "for a major part" of 2021, and even if they were able to be procured, it was difficult to get them shipped and delivered on time due to transportation issues.
While the geographical footprint of Mytilineos' renewables business has not changed much in the last two years, the unit has expanded its presence in countries where it was already operational before COVID-19 hit. Its key markets for solar development include Australia, South Korea, Southern Europe, the UK, Ireland, Romania and Chile.
"No matter the difficulties and the challenges of the previous year, which were indeed fairly unique, we did well, we grew, and that shows the resilience of our business model," Papapetrou said.
He said this year Mytilineos aims to develop and construct between 1.6GW and 2GW of solar PV projects globally. This includes its own projects as well as its role as a third-party EPC for clients such as Lightsource bp and Total Eren.