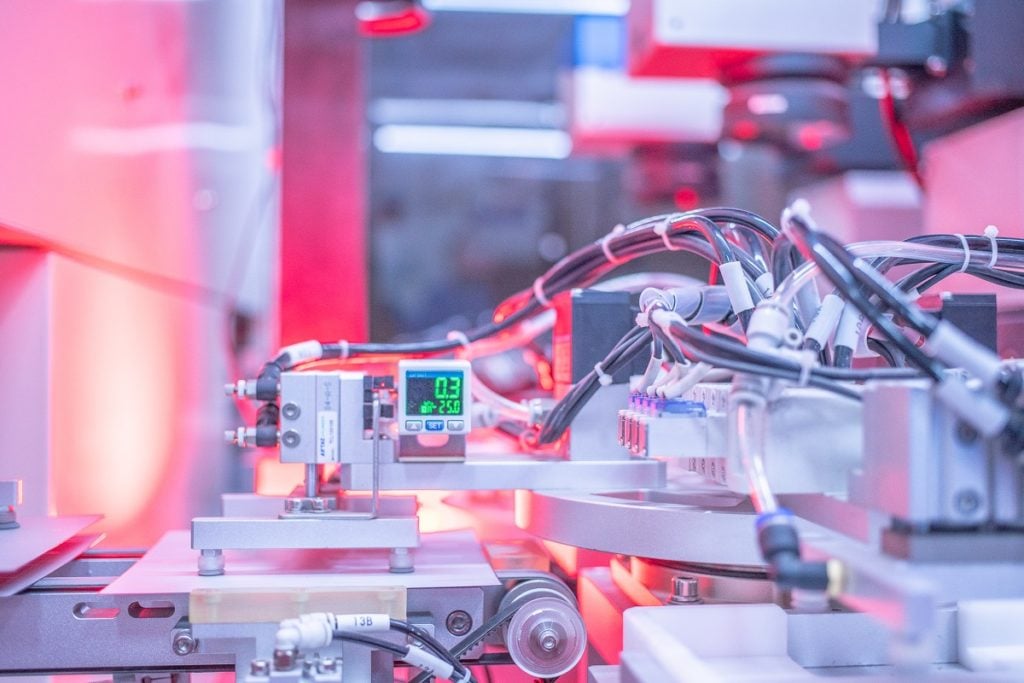 JinkoSolar has finished 2022 with 44.5GW of solar modules shipped globally and expects to have 60% of all shipments in 2023 from its n-type products.
The 'Solar Module Super League' (SMSL) member is aiming to finish 2023 with mono wafer, cell and module capacities of 75GW, 75GW and 90GW, respectively, thus continuing with its capacity increase across the supply chain from last year and adding 20GW of module capacity from the previous quarter's target of 70GW.
JinkoSolar ended 2022 with solar wafer, cell and module capacities of 65GW, 55GW and 70GW respectively as it continues its shift to n-type tunnel oxide passivated contact (TOPCon) modules.
The company started the production of 35GW of TOPCon capacity in 2022 and expects to end this year with an annual production capacity of 55GW in 2023.
The company continues to gradually shift towards TOPCon modules with the second phase of its 8GW facility in Hefei reaching full production during Q4 2022 and the second phase of the 11GW annual TOPCon cell capacity in Jianshan expected to reach full production in March 2023.
Moreover, the company doubled its yearly module shipment from 22.2GW in 2021 to 44.5GW last year, as it ended Q4 2022 with 16GW of modules shipped, of which 7GW from its n-type products.
The increased demand for the SMSL member's modules came primarily from China and Europe with module shipments nearly trebling and doubling respectively year-on-year, while both markets accounted for more than 65% of total shipments last year.
Regarding the US market and the Uyghur Forced Labor Prevention Act (UFLPA) that went into effect on 21 June 2022 – and has been hit with module shipment delays due to required customs clearances – the company expects to "allocate more capacity and shipments to the US once all the customer clearance is back to a normal status, which we believe could happen soon," said Li during an analyst conference call.
As the company's module shipments continue to grow, revenue during Q4 2022 was up to US$4.4 billion, an increase of 55.8% sequentially and 85.5% year-on-year. The SMSL member finished its financial year 2022 with a revenue of US$12.1 billion, almost doubling the revenue registered in 2021.
After the recent price changes in polysilicon that dropped significantly to RMB130/kg (US$18.94/kg) at the beginning of the year – when buyers were holding off to buying more supply – before stabilising around RMB220/kg in the past couple of weeks, the price of polysilicon is expected to decline again later this year as the supply will be able to support the module demand throughout the year, according to Xiande Li, chairman and CEO at JinkoSolar.
"We expect the market demand for PV products to continue to increase in 2023," added Li.
During Q4 2022, the Chinese module manufacturer supplied 522MW of modules to one of the largest solar PV projects in Brazil, located in the state of Paraíba.
Also during the company's fourth quarter of 2022, it achieved new records in terms of solar conversion efficiency as JinkoSolar increased its n-type TOPCon monocrystalline solar cell efficiency record from 26.1% in October to 26.4%, in December.
The company added that the integrated cost of n-type modules reached parity on p-type modules at the end of last year, as the mass production efficiency of n-type TOPCon cells reached 25.1% at the end of 2022.
In its forward guidance for 2023, JinkoSolar expects to ship between 11-13GW of modules during the first quarter of 2023, while for the entire year module shipments are targeted to be around 60-70GW.
Conference call transcript from Seeking Alpha.