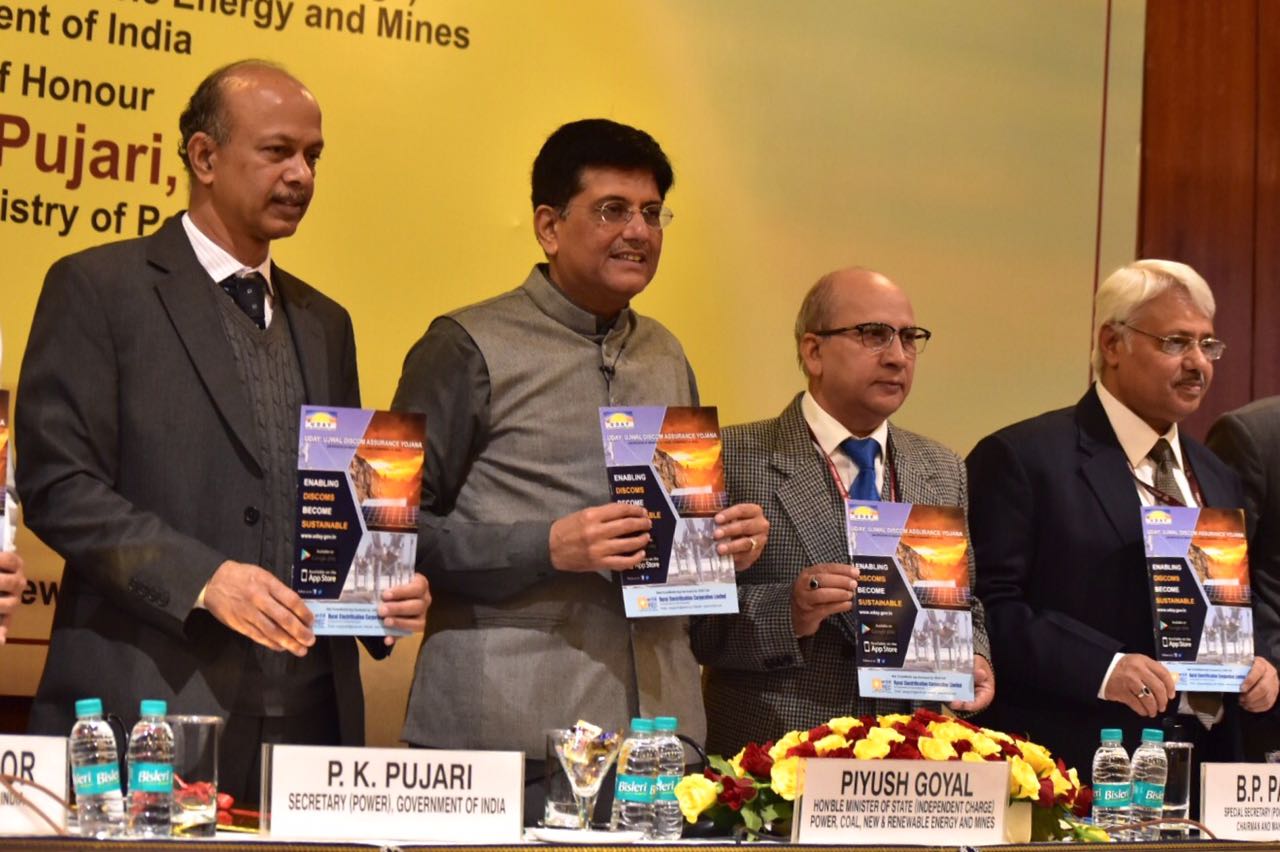 The Indian states of Telangana and Assam have joined the government's major rescue package for the country's debt-laden distribution companies (Discoms), on the same day that a web portal and mobile app for the scheme was launched.
There are now 20 states and union territories in the Ujwal Discom Assurance Yojana (UDAY) scheme. Meanwhile, minister for power, coal, new and renewable energy and mines Piyush Goyal has asked ministry officials to consider ways of rewarding states for their Discom performance.
Mercom Capital Group has posted the 'UDAY Club' members below: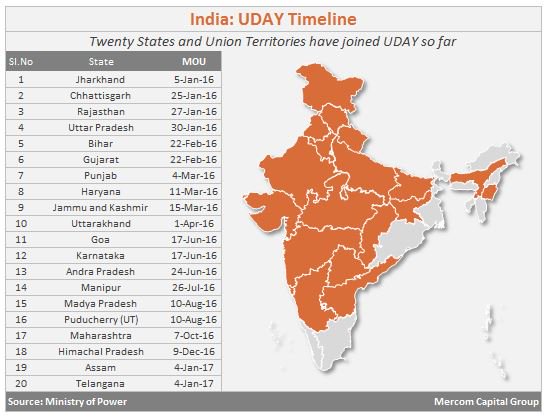 The financial health of Discoms is critical for the solar industry, which requires guaranteed and timely payments for their energy produced. Telanagana particularly has already tendered many solar projects of significant capacity.
Goyal also launched a web portal and app for stakeholders to track and monitor the financial and operational progress of Discoms up to the latest month or quarter under the UDAY scheme. This will be the first time that performance metrics of Discoms will be available in a single platform, in order to promote both transparency and competition between the various state entities.
Goyal touted some successes in the UDAY scheme so far. The Rajasthan Discom, for example, which had annual losses of around INR150 billion rupees (US$2.2 billion) is expected to become profitable very soon.
In the past consultancy firm Bridge to India has reported signs of positive progress from the UDAY scheme, but Mercom Capital group said it has yet to see visible benefits of the rescue package and even reported some Discom situations worsening.
The Indian government was keen to announce that should Tamil Nadu join UDAY, then 90% of total Discom debt will be covered under the scheme. A correspondent from Indian news outlet Economic Times has also reported via Twitter that Tamil Nadu is set to join UDAY as soon as next week, citing "sources".
Under UDAY, the governments of Telangana and Assam would collectively take on around 75% of the debts of their Discoms as of 30 September last year.