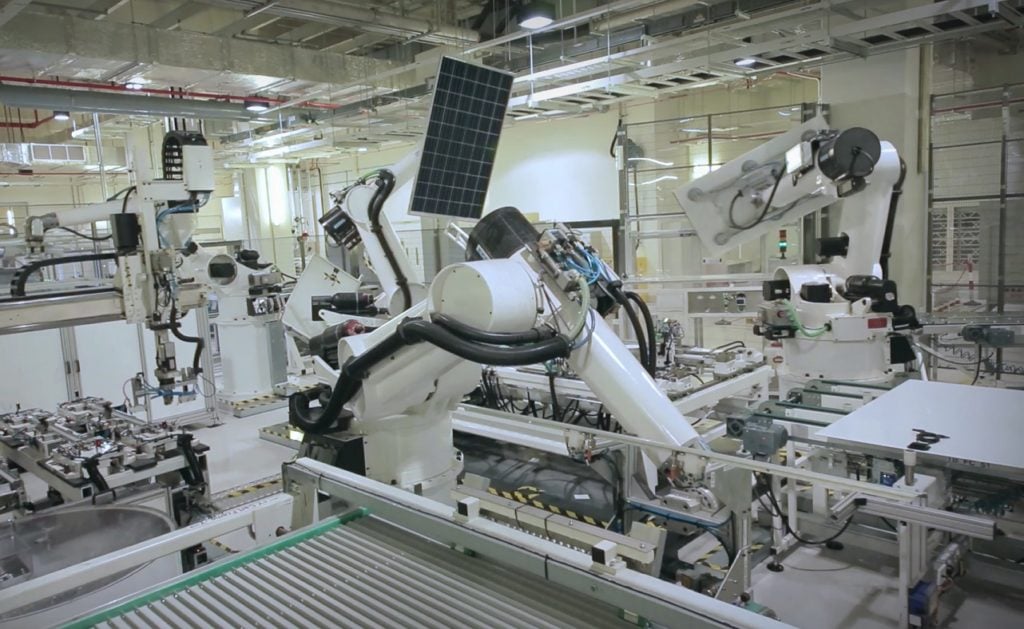 Solar equipment manufacturer SC Solar has signed a 5.2GW heterojunction module automation production line supply agreement with Indian conglomerate Reliance Industries.
The product being supplied to Reliance is the "largest" solar module production line in India, according to the SC Solar, a Chinese equipment manufacturer which added it is also the largest heterojunction line project in the industry.
Reliance Industries continues to increase its investment in renewables after signing a memorandum of interest with the state of Gujarat a year ago to invest upwards of US$80 billion over 10-15 years to add 100GW of installed capacity while setting up solar PV module manufacturing facilities in the state.
More recently the company announced it would begin production at its 10GW solar cell and module factory, in the state of Gujarat, by 2024.
Moreover, SC Solar's line of work is around research and development, manufacturing, sales and services of equipment in the solar industry and works around TOPCon, heterojunction and perovskite solar cell and module technology.
The China-based equipment manufacturer previously provided a solar module production line in India to Adani Solar, who recently produced the country's "first" monocrystalline silicon ingot and aims to reach 2GW of capacity by the end of 2023.
In the past year, India has accelerated its plans to build a domestic solar manufacturing capacity with the launch of a basic customs duty (BCD) on solar cells (25%) and modules (40%) in April to reduce the country's dependence on Chinese modules imports while setting a second round of its production-linked incentive scheme to add 65GW of manufacturing capacity.
However, with module supply constrained due to the BCD and the short supply of domestic capacity, consultancy Bridge to India expects solar projects in India to be postponed or shelved this year.