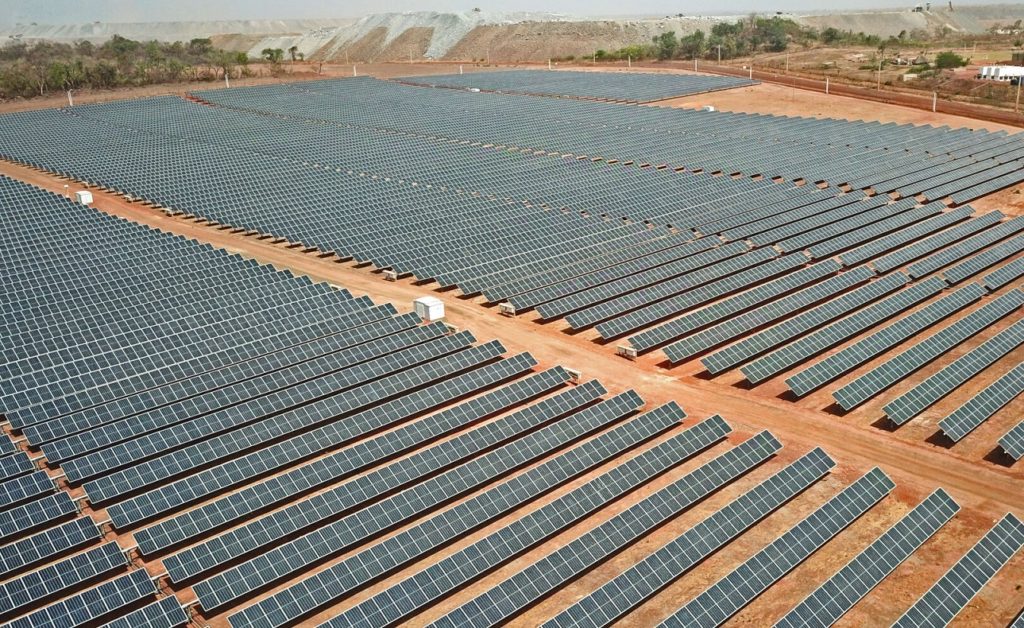 A reduction in deployment costs combined with technology gains mean solar-plus-storage is an increasingly attractive option for off-grid mining operations looking to cut emissions.
Accounting for 6% of the world's energy demand, the mining sector is under mounting pressure to decarbonise – from investors, customers in the technology and auto industries as well as consumers – according to BloombergNEF. Analysis from the research organisation suggests mines could save up to 25% of their electricity costs by leveraging on-site solar, wind or batteries.
While the addition of renewables at mines was at a low level of importance in terms of corporate social responsibility during the mid-2010s, there has been a sea change since last year, says Amiram Roth-Deblon, director of global business initiatives at developer and EPC contractor juwi. This is partly driven by demands from Paris Agreement – calling for global warming to be limited to well below 2˚C, preferably to 1.5˚C – that have reached the C-suite of many mining companies, he says. "And we see now the results of that."
Juwi secured a deal earlier this year to construct what it says will be the world's largest solar hybrid project at an off-grid mine. Set to be built at the Sukari gold mine, located near the Red Sea in the east of Egypt, the installation will include a 36MW solar farm featuring bifacial modules and single-axis trackers that will be connected to a 7.5MW lithium-ion battery.
Slated for completion in Q2 2022, the solar-storage system will be added to an existing fleet of diesel generators, with the batteries providing solar smoothing and boosting reliability.
The remote nature of such projects means infrastructure is often less developed, while logistics can be more of an issue compared to grid-connected installs, but Roth-Deblon says the main difference is the level of safety procedures in place: "This is a totally different level unseen at normal utility-scale, even in Europe. The health and safety requirements we will face here in Egypt, I would say are stricter than what we do in Germany most of the time, because of it being a mine site."
Meanwhile, with many people working in close proximity at the Sukari mine site, COVID-19 has meant project development teams have been required to take PCR tests and self-isolate before arriving.
Unlike regular utility-scale projects that aim to generate as much output as possible, for off-grid plants that power mines it is necessary for the micro grid to maintain frequency voltage and to ensure that no power outages occur, which could result in significant losses for mine owners.
Concerns among mining companies have potentially been abated by the successful track record of operational solar-storage projects such as the juwi-developed DeGrussa installation in Western Australia that powers a copper mine. Featuring 10.6MW of solar paired with a 6MW battery system, the plant reduces total diesel consumption at the site by 20% and has not had any power outages since it became operational in 2016.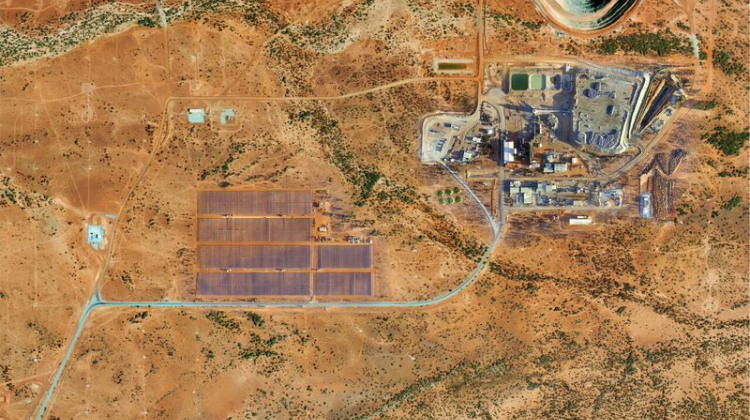 Since then, juwi has carried out work off-grid projects such as the Agnew gold mine, also in Western Australia, and is currently constructing a 10MWac PV plant at Evander Mines in South Africa.
Another hybrid project of note has recently been completed at the Fekola gold mine in Mali, West Africa. During the daytime, a 30MW solar plant allows three out of six heavy fuel oil generators at the site to be shut down, while a 17MW / 15.4MWh battery energy storage system compensates for fluctuation in energy generation and maintains reliability, with 75% of the daytime electricity demand of the mine covered by renewables.
When the project's commissioning was announced in April, Dennis Stansbury, senior vice president at the mine's owner and operator, B2Gold, said solar-plus-storage was an obvious choice to help the company move towards more sustainable production, adding: "This is a landmark project which we expect to pave the way for more sustainable power generation within the mining industry in West Africa."
Featuring mono-facial modules with single-axis trackers, the installation cost US$38 million and its construction involved a collaboration between German renewables developer BayWa r.e. and consultancy Suntrace.
As well as providing a buffer for fluctuations in irradiation, the battery allows for more time to bring the existing heavy fuel oil engines online and is designed to discharge energy over around 45 minutes. "The battery can either discharge if there is a cloud or take the excess energy when there is a peak so that the engines are not having to balance all of those fluctuations in full," Martin Schlecht, COO Suntrace, tells PV Tech.
Questioned on the potential of ditching fossil fuels and powering off-grid mines with a 100% solar-storage solution, Schlecht says this would be especially challenging at a site like Fekola, which is operational 24 hours a day and has the same load demand round the clock. "For today's cost of battery, it's not an economic solution yet. With the development of prices, more and more solar will become economic and so future solutions may see much bigger shares of solar," he says.
According to Roth-Deblon, providing 100% of an off-grid mine's energy needs from solar-storage is currently "quite tricky", but in many locations the PV-battery-wind combination "brings you very often economically to 70%, 80%, sometimes even 90%. And you can bridge that to go to hundreds." A case study carried out by juwi for a mine powered by 100% renewables found that only at the very last percentages it become more expensive than with a fossil fuel solution.
Schlecht believes that wind's complementary generation profile with solar means it could be a consideration for mines looking to further increase their share of renewables, but this may also present additional complications in terms of permitting and longer install times.
With PV-storage continuing to become more economical and projects such as Fekola showcasing the viability of the technology, Schlecht says more mining companies will gain more confidence "and then they will go bigger in solar, that's what I am sure".