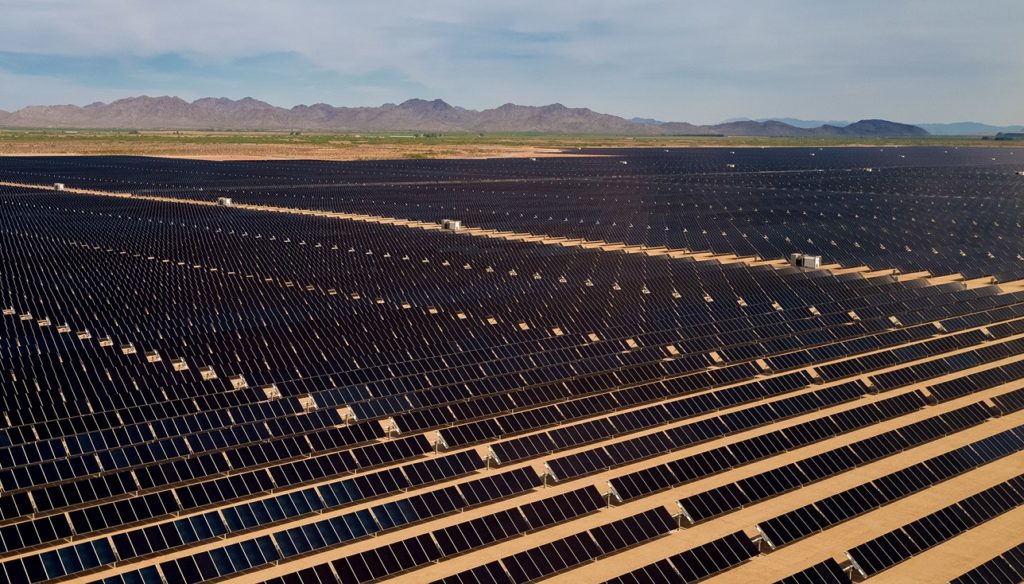 US utility Entergy Texas has signed a 150MW solar PV power purchase agreement (PPA) with renewables developer Longroad Energy in the US.
The 'Umbriel' solar project is expected to reach commercial operations by the end of 2023 and will be built by construction company McCarthy Building Companies.
The contract will be for the entirety of the solar plant which will be located in Polk County, Texas.
This will mark the first solar project to come online for Entergy Texas, according to Abigail Weaver, director of resource planning and market operations at the firm.
With the latest announcement from Entergy Texas, the state of Texas has had several solar PPAs in the past few months with tech giant Meta securing 195MW of solar PV with renewable developer Apex Clean Energy, EDF Renewables North America securing a 200MW VPPA with biotech company Thermo Fisher Scientific and fast food chain McDonald's signing a 189MW solar PPA with Enel North America.
"Our communities are increasingly asking for clean-energy offerings, and this facility will provide affordable, reliable and sustainable energy for years to come," said Weaver.
The solar plant will also supply a resource-based renewable energy offering for the utility's customers, providing solar generation benefits to clients who do not have solar panels installed.
Parent company Entergy Corporation announced in 2021 plans to triple its renewable energy portfolio over a three-year period and expects to reach 11GW of renewable energy generation by the end of 2030.