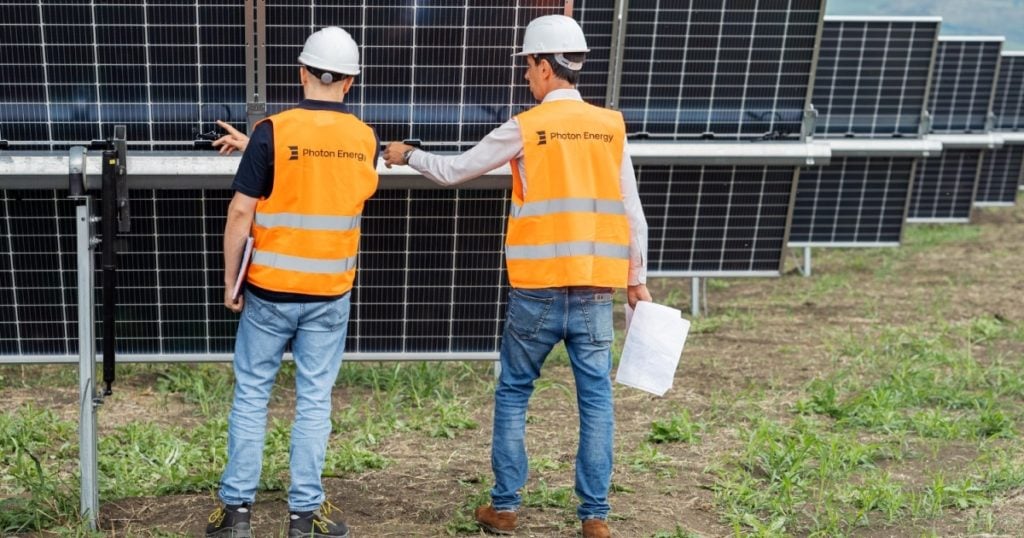 Dutch solar project developer and asset owner Photon Energy Group has closed a €21.9 million (US$23.4 million) non-recourse project refinancing agreement for eight power plants in Romania with a total installed capacity of 31.5MWp.
The five-year agreement, closed with Raiffeisen Bank International in Austria, was the company's first project financing of European PV assets that operated on a merchant basis, selling energy to a market without a power purchase agreement (PPA) or state support.
Last year, Photon Energy Group began the construction of eight PV power plants that was financed by the proceeds of its 6.50% EU Green Bond. The power plants are located across six cities and counties in Romania, including Șiria (5.7MWp), Aiud (4.7MWp), Teius (4.7MWp), Calafat (6.1MWp), Săhăteni (7.1MWp) and Făget (3.2MWp).
All power plants use bi-facial monocrystalline PV modules mounted on single-axis trackers with a DC/AC overbuild ratio of 1.28 to 1.34. The electricity produced by the power plants will be sold via Romanian electricity and gas market operator OPCOM at market prices.
The group's subsidiary Photon Energy Engineering will deliver the engineering, procurement and construction services. Another subsidiary Photon Energy Operations will offer long-term monitoring and operations and maintenance services to the power plants, while Lerta Power Poland will provide production forecasting services.
"(The PV power plants) are proof that a private sector market-based solution to the significant investment needs and plans for the energy transition in Romania is viable and available," said Georg Hotar, CEO of Photon Energy Group.
Currently, Photon Energy Group has two merchant utility-scale power plants in Australia that have obtained non-recourse project financing. The plants have a combined installed capacity of 14.6 MWp.
PV Tech publisher Solar Media will be organising the second edition of Large Scale Solar CEE in Warsaw, Poland during 8-9 November 2023. The event will focus on Eastern Europe with a packed programme of panels, presentations and fireside chats from industry leaders responsible for the build out of solar and storage projects in Poland, Bulgaria, Romania, Greece and Hungary.