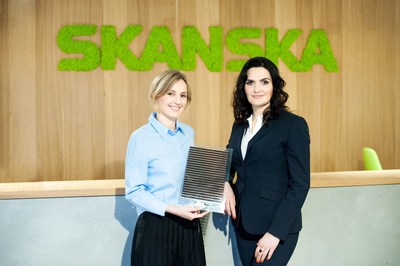 Multinational construction firm Skanska AB is to test semi-transparent perovskite solar modules from start-up Saule Technologies on commercial office buildings with the first applications planned to be installed in Poland in 2018.
Saule Technologies told PV Tech that Skanska has yet to specify the module form factor for the modules but could be in the 1 metre squared. The start-up uses an ink-jet printing technique for fabricating free-form perovskite solar modules.

The company also noted that it has secured a number of research grants valued at over €20 million and was working on a large-scale, prototype production line.