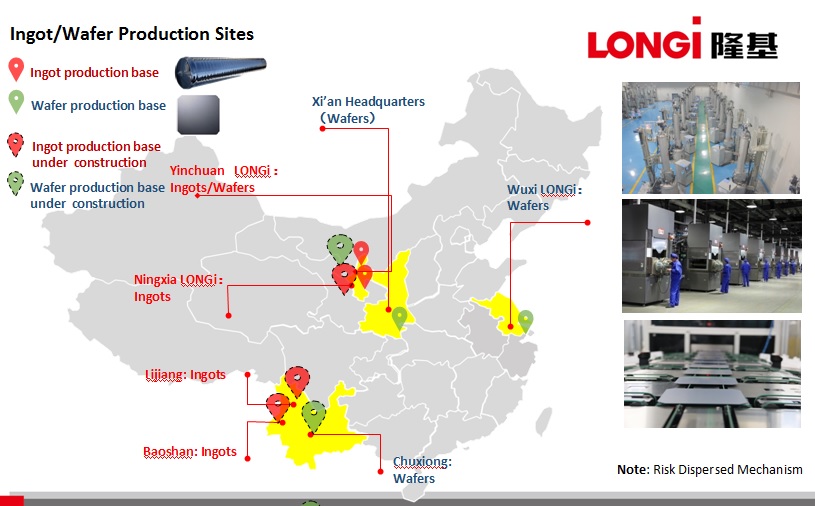 Leading integrated high-efficiency monocrystalline module manufacturer and 'Silicon Module Super League' (SMSL) member LONGi Green Energy Technology has signed a three year deal to purchase polysilicon from Korean-headquartered polysilicon producer OCI Co worth around US$1.02 billion.
LONGi said in a financial filing that the contract would last three years and would entail the purchase of around 64,638MT for its subsidiaries that produce monocrystalline silicon ingots and wafers locate in Yinchuan, Baoshan, Lijang and Ningxia, China.
The polysilicon contract between LONGi subsidiaries is with OCI in Korea and its Malaysian operations, acquired in 2017 from Japan's Tokuyama.
Recently, PV Tech reported that LONGi was tripling ingot/wafer capacity through 2020. The new strategic plan includes taking ingot/wafer capacity to 28GW by the end of 2018 and 36GW by the end of 2019. LONGi also said that the plan was to achieve 45GW by the end of 2020.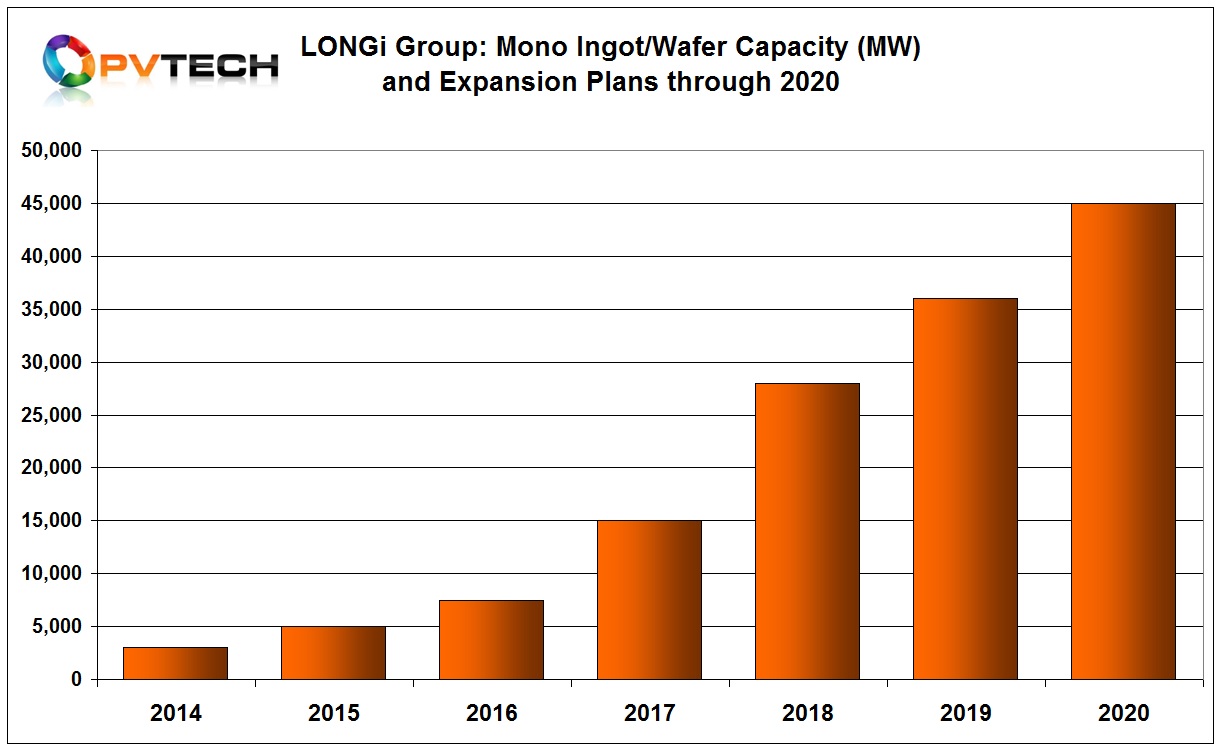 PV Tech also recently reported that OCI was expanding its production of high-purity polysilicon to meet greater demand for P-type monocrystalline wafers used with PERC (Passivated Emitter Rear Cell) technology. The company said that its South Korean production of high-purity polysilicon for mono wafers, which stood at around 42% of capacity – would be increased to around 60% of production capacity in 2018.
OCI has around 52,000MT of polysilicon capacity in South Korea and its average product mix in 2017 for mono-quality polysilicon was said to be only around 35%.
Polysilicon production at its facility in Malaysia, recently acquired from Tokuyama is being expanded from a nameplate capacity of 13,800MT to 16,000MT per annum by the end of 2018, through upgrades and debottlenecking and engineering process improvements and could be expanded to 20,000MT to 25,000MT based on market demand.
PV Tech recently highlighted that all the major China-based PV manufacturers had been purchasing polysilicon from domestic producers as well as from Korean firms and Wacker Chemie in Germany, negating the need to negotiate with US trade authorities over lifting anti-dumping duties on US imported polysilicon, which was sparked by the US imposing anti-dumping duties on Chinese and Taiwanese imported solar cells and modules.
Domestic Chinese polysilicon producers have lagged both polysilicon demand and high-purity requirements for high-efficiency P-type mono wafers. However, a wave of capacity expansions and new advanced upgraded facilities in China is expected to reduce further dependence on all polysilicon imported in the country over the next few years.